Dance for Young Audience: Pop Up
Yotam Peled
WHERE THE BOYS ARE (14+)
The Pop Up Where the boys are is a playful exploration at the intersection of dance and martial arts. Examining and reconstructing the vocabulary of different fighting practices, the two performers transform the arena into a zone of sensitive and intimate action. Two opposing forces arrive to a match, each wishes to conquer the other, but eventually through continuous rituals of collision their bodies soften. This new vulnerability invites one to discover the other and introduces new ways of touching – with care and support which often do not exist in relationships between men.
Would you like to invite the Pop Up to your school? Please contact us at: tanzplan@kampnagel.de
choreography: Yotam Peled | performance: Nicolas Knipping, Andrius Nekrasovas
Where the boys are (14+) Trailer | Yotam Peled from explore dance on Vimeo.
Dates
10.05.2023
in Hamburg school
11.05.2023
in Hamburg school
12.05.2023
in Hamburg school
For whom
all from 14 years
Price
4€
Hints
Location
Kampnagel - K4
Where the boys are is a production by explore dance – network dance for young audience

a cooperationproject by:


Funded by: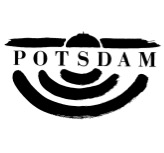 Yotam Peled
Yotam Peled​​ was born in Israel, in '89, and practiced fine arts, athletics, and Capoeira. At the age of 21, he began dancing, and later on pursued higher education in contemporary circus. In 2015 he relocated to Berlin, and since then has been working as a freelance performer and choreographer.
Dates
10.05.2023
in Hamburg school
11.05.2023
in Hamburg school
12.05.2023
in Hamburg school
For whom
all from 14 years
Price
4€
Hints
Location
Kampnagel - K4
Where the boys are is a production by explore dance – network dance for young audience

a cooperationproject by:


Funded by: