Dance for Young Audience: Pop Up
Regina Rossi
PUNK, BEAT...LOL! (13+)
Punk, Beat...LOL! is a pop-up lecture-choreography for young people aged 13 and over. Inspired by the question of how young people deal with their anger, pop cultural and political movements from history meet contemporary dance, performance and video art.
Based on the claim that "pop culture was created through anger and around anger", the two performers tell stories, clarify facts, sometimes move wildly and sometimes not at all, transform themselves, and show how a cool, creative act can emerge from rage, anger and indignation.
Concept & Choreography: Regina Rossi
By/Witg: Katharina Duve, Regina Rossi
Live Video-Collagen: Katharina Duve
Dramaturgy: Kirsten Bremehr
Costume: Katharina Duve
Mentoring: Sibylle Peters
DANCE IN POP UP FORMAT:
Pop Ups are mobile dance productions for classrooms. Are you interested in bringing a piece to your school?
Feel free to contact us: tanzplan[at]kampnagel.de
Dates
16.06.2021
10:00 - closed school performances
18.06.2021
11:00 - closed school performances
07.04.2022
closed school performance
25.04.2022
10:30 & 12:00 closed school event
28.04.2022
10:00 closed school event
Hints
Location
in the city
Punk, Beat...Lol! is a production by explore dance – Netzwerk für Tanz für junges Publikum, a project by fabrik moves Potsdam, Fokus Tanz | Tanz und Schule e.V. München and K3 | Tanzplan Hamburg.
Funded by: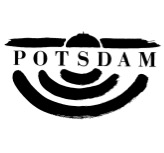 Regina Rossi
is a longstanding member of Hamburg's independent scene.

She is currently writing her doctorate at the Institute for Applied

Theatre Studies at the Justus-Liebig-University Gießen.
Her artistic work focuses on
dance and performance for children and teens
. In 2018, she produced the dance piece
Lusco Fusco
for kids age 5 and up in cooperation with K3.
Her works focus on the poetic-theatrical potential of movements and dreams, the connection between dance and language and the aesthetic possibilities of installation and choreography.
Dates
16.06.2021
10:00 - closed school performances
18.06.2021
11:00 - closed school performances
07.04.2022
closed school performance
25.04.2022
10:30 & 12:00 closed school event
28.04.2022
10:00 closed school event
Hints
Location
in the city
Punk, Beat...Lol! is a production by explore dance – Netzwerk für Tanz für junges Publikum, a project by fabrik moves Potsdam, Fokus Tanz | Tanz und Schule e.V. München and K3 | Tanzplan Hamburg.
Funded by: